Aretes [old Greek] - refers to competence and excellence, perfect fulfillment of one's leading role in the community.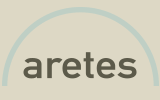 Home
W związku z przygotowaniem do realizacji projektu w ramach Działania 2.3 Proinnowacyjne usługi dla przedsiębiorstw Poddziałania 2.3.1 Proinnowacyjne usługi IOB dla MŚP, ARETES Consultatnts Sp. z o.o. poszukuje do współpracy Akredytowanej Instytucji Otoczenie Biznesu świadczącej usługi doradcze w zakresie innowacji na rzecz MŚP.
Zapytanie ofertowe nr 1/2016
Załącznik nr 1 – Formularz ofertowy
Załącznik nr 2 – Oświadczenie o braku powiązań osobowych lub kapitałowych
Załącznik nr 3 – Wzór umowy
---
We specialize in development and recruitment of senior managers. What makes us unique is our long managerial experience and a true passion for leadership development. Positive Leadership is what we aim for in all of our services: executive search, executive coaching and leadership development programs.
We are the Polish members of Penrhyn International, one of the world leaders in the executive search, as well as a member of the Association of Executive Search Consultants (AESC), the most respected organisation that gathers professionals in this field.
We have all graduated from several certified trainings, organized by Coaches Training Institute, International Coaching Community, Corporate CoachU.
Our leadership consultancy was established in 2003.
You need us if:
it is time to get a new key manager
the efficiency of your managerial team has slowed down and you see signs of resignation, frustration or power games among them
you want to change your organizational culture and in order to do so you need a trustworthy partner
you are ready to invest in better, more responsible leadership in your organisation